16th July 2022 - Animal Actor Workshop Day - Do you have the next Lassie? Find out about the world of Animal Acting in a day long workshop, goodie bag included. Keep an eye on our facebook page for details.
New to the website - Puppy workshops. If you can't commit to a 6 week course why not come along to our puppy workshops. Morning or afternoon, this workshop will cover everything to start you off on rearing a confident, happy pup. Comprehensive notes are included, with a puppy dvd. Tea and coffee also supplied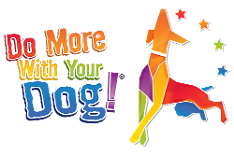 Trick Dog Titles are here !! Suitable for dogs of all ages if they are comfortable in the presence of other dogs. Learn how to teach over 40 tricks to your dog then decide which ones to choose to gain your titles. This is a great fun way to improve the bond with your dog
We're not just here for your puppy, we're here to support you and your dog throughout their life. Senior workshops now available. Learn how to slow down the ageing process (which starts at 7 years for most dogs ). Book on the website
All available courses can now be booked directly from the website. Please note Adult classes can only be booked directly by emailing us as we have to make sure all dogs are compatible.
January - so many new courses in the pipeline. A new Games Class will be starting in March and hopefully Good Citizen Scheme classes.
Happy New Year to everyone ! Start the new year off in the right way by booking a course with us. Bookings can now be done and paid for on the website. Training fees for those returning can also be paid on the website. A few places left in January classes, email if interested