Classes resume on Tuesday 9th January 2018
Again some sad news to finish off this year with the loss of 2 more members from the club. Piper belonging to Karen sadly was put to sleep just before christmas. Piper loved her training and was class expert at her road safety recall. She lived to a grand old age but will be sorely missed by all her family.
Also Bailey shown below was put to sleep after a short and sudden illness, this has been a devastating blow to Fiona his owner and a real shock to everyone. Bailey believed in taking life in the slow lane usually demonstrating the exercises in slow motion for everyone to see.
Everyone's thoughts are with their owners and their families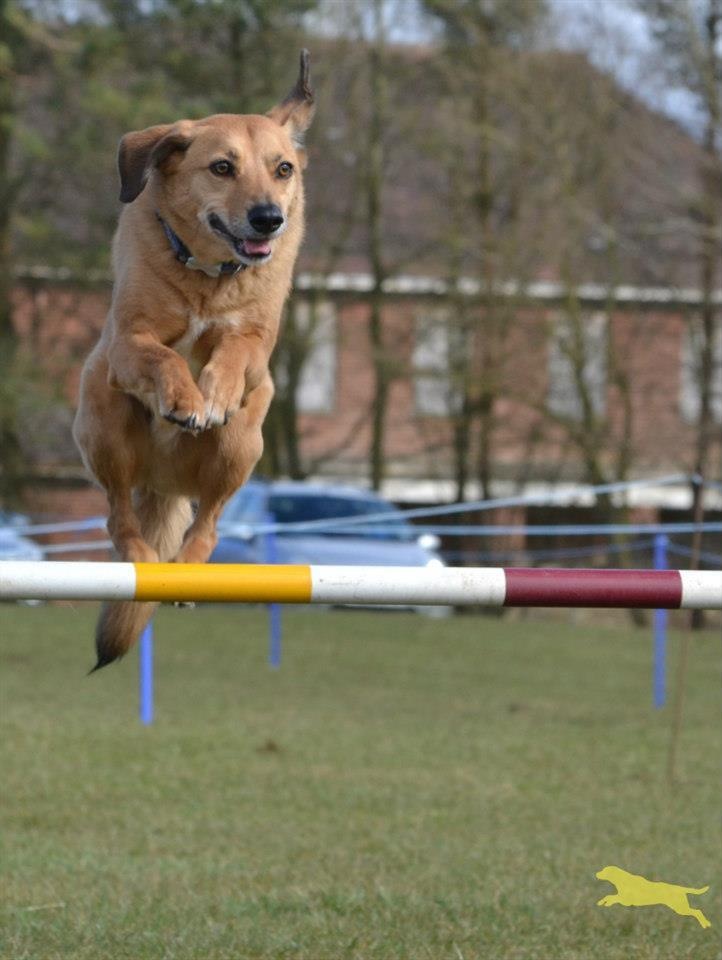 Some very sad news over the summer at the loss of two members of the club. Bubbles the boxer and Phebe (shown below) tragically lost their lives to cancer. They were fabulous characters and brought so much laughter to the class with their funny antics. Bubbles who believed in living life in the slow lane and Phebe who had to visit everyone in the hall en route to her mum during a recall. I have many happy memories of them and all our thoughts go to their owners. Phebe's owner , Morag , is attending the class with Macy currently who thankfully enjoyed Phebes' company for a few months .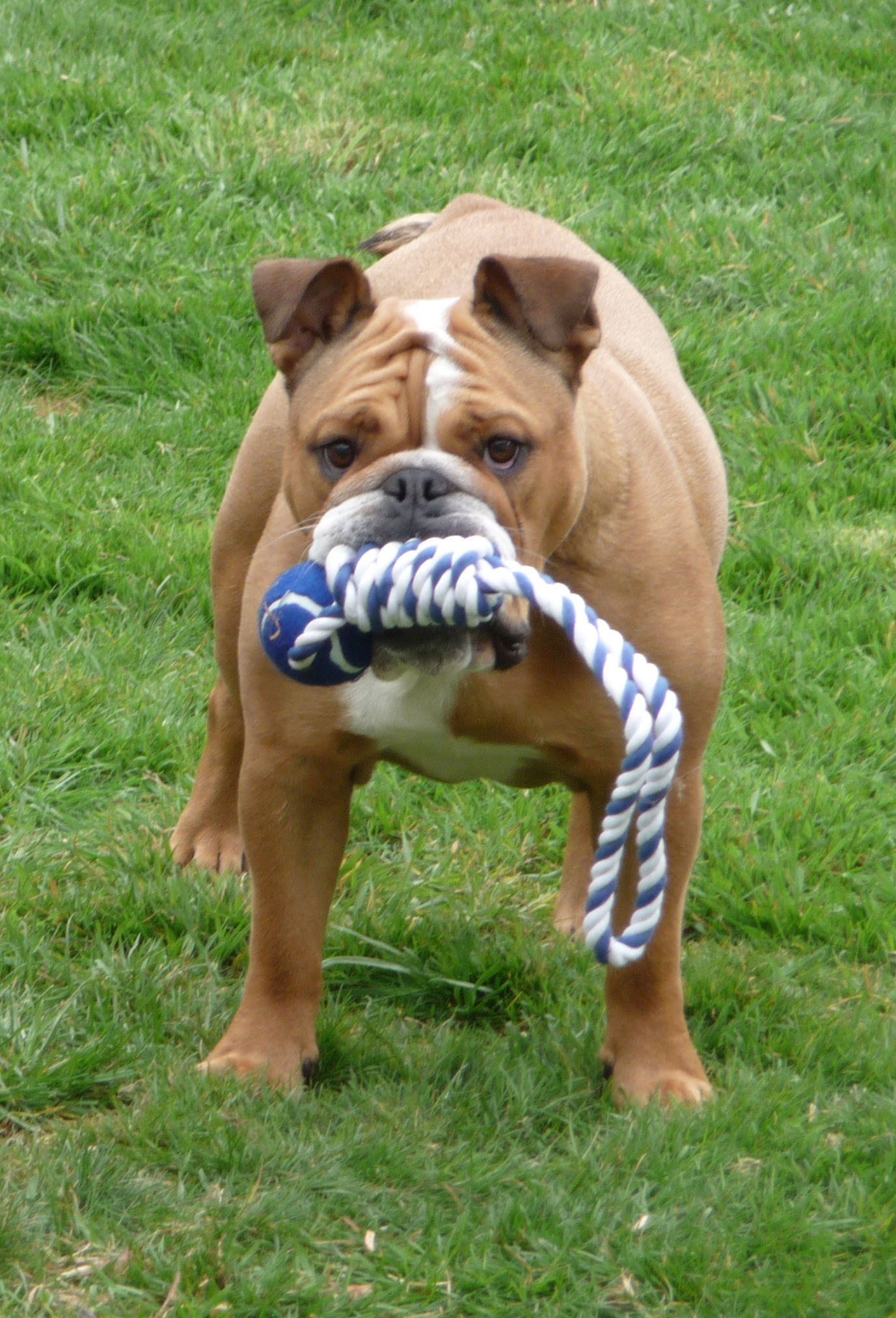 Lots of members enjoyed their summer at fun shows , Harley and Buddy showing off their lovely rosettes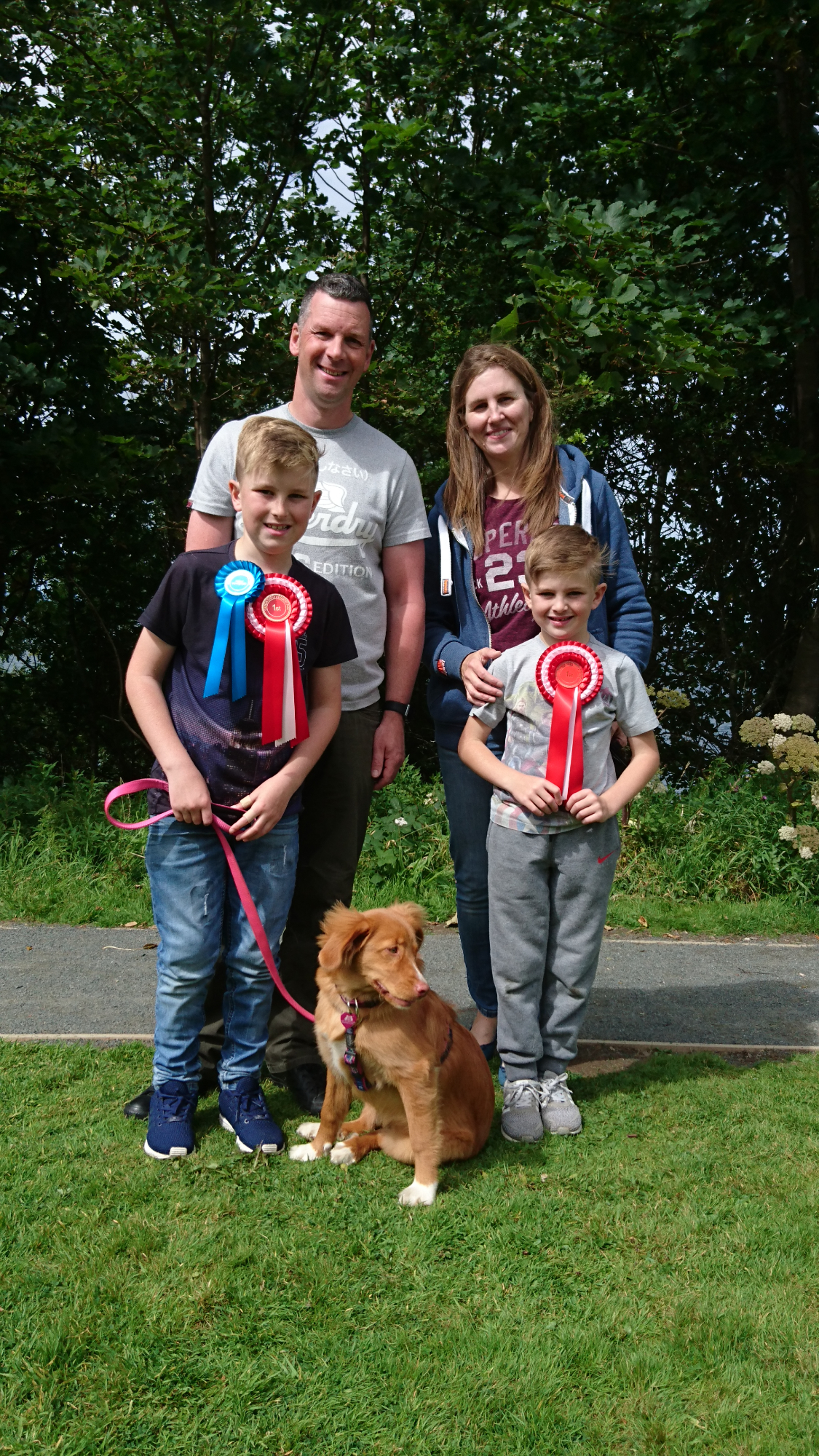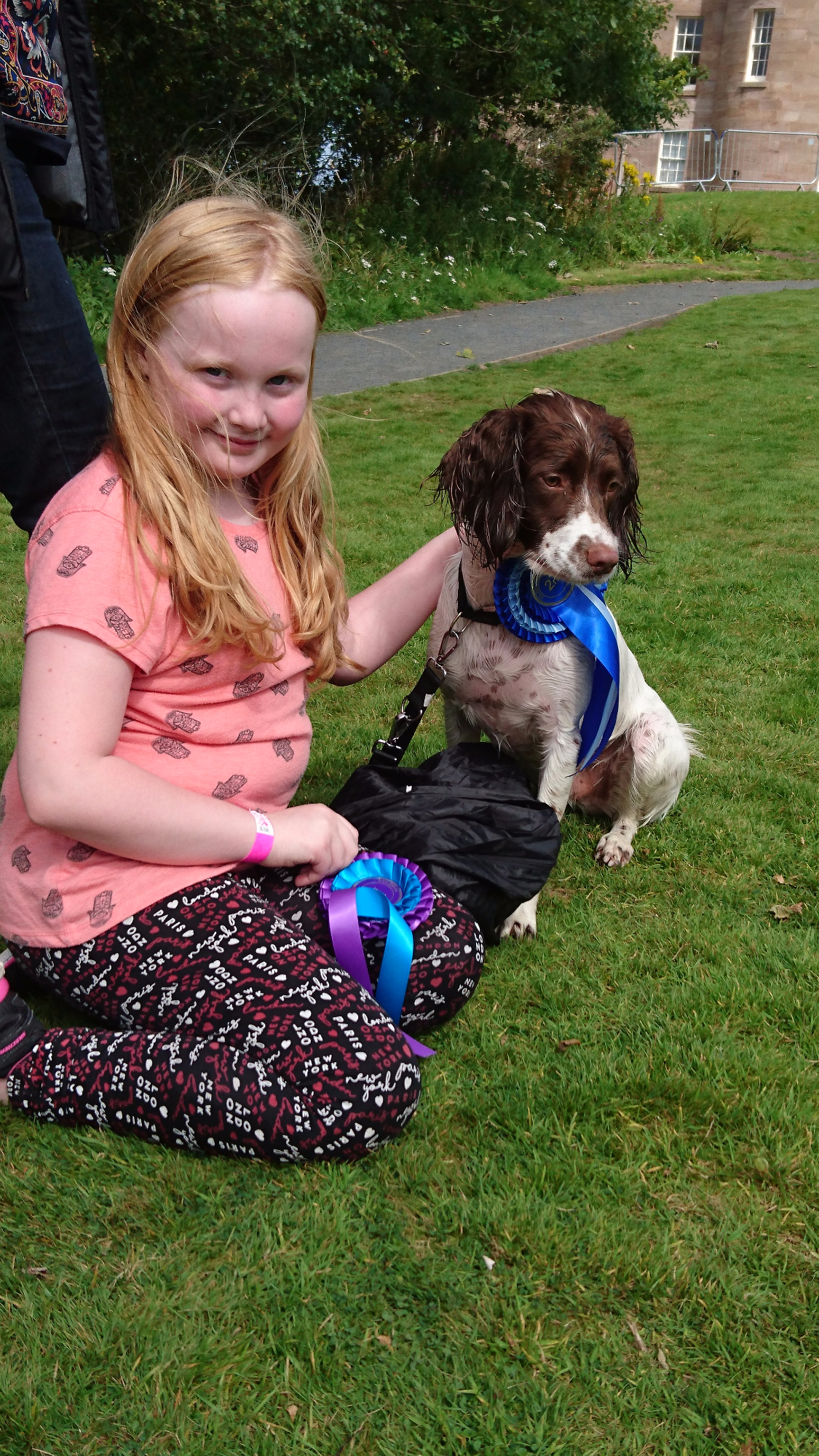 Another fabulous training day was enjoyed by everyone with Heather Smith , this workshop covered shaping and body awareness.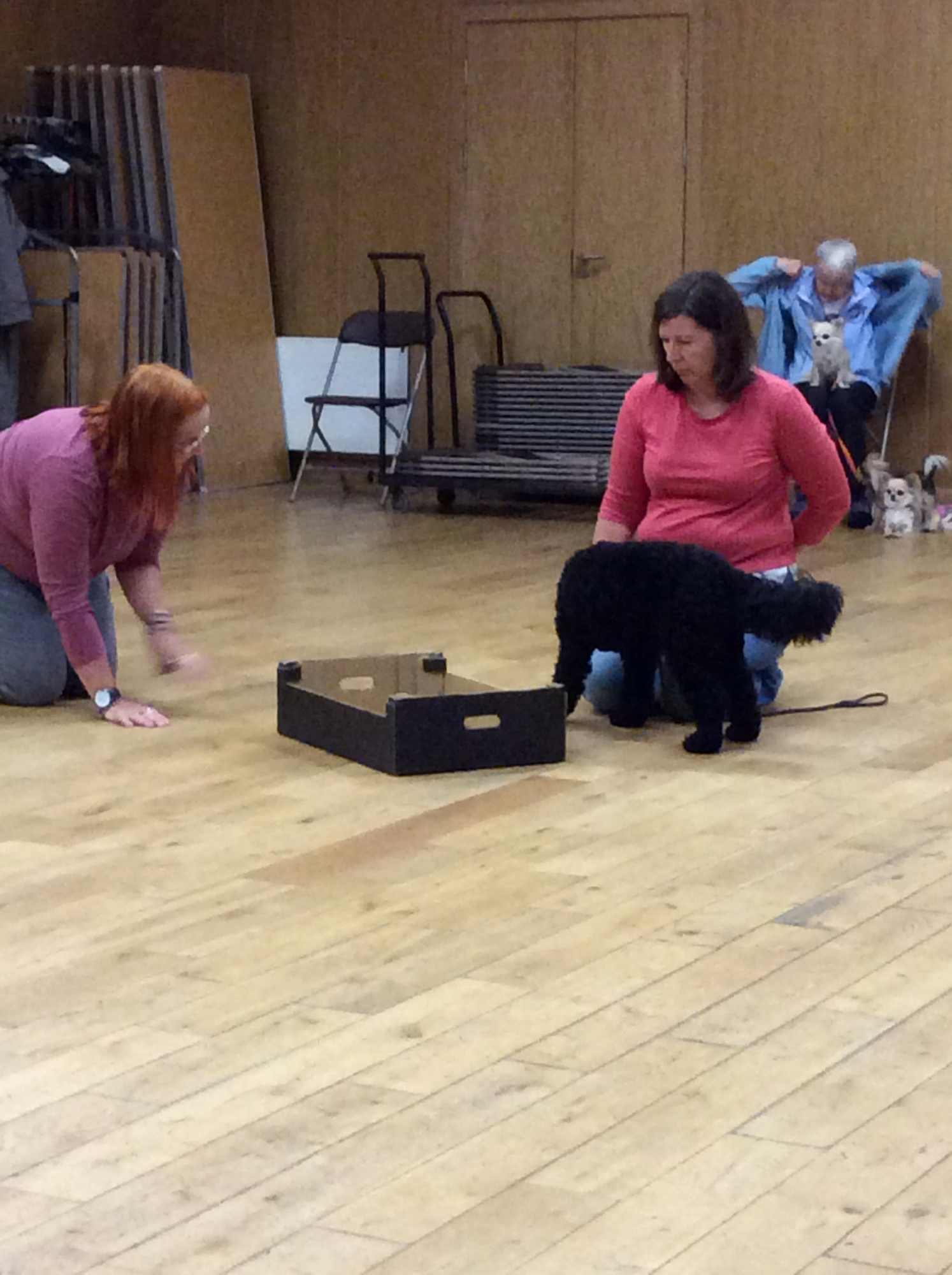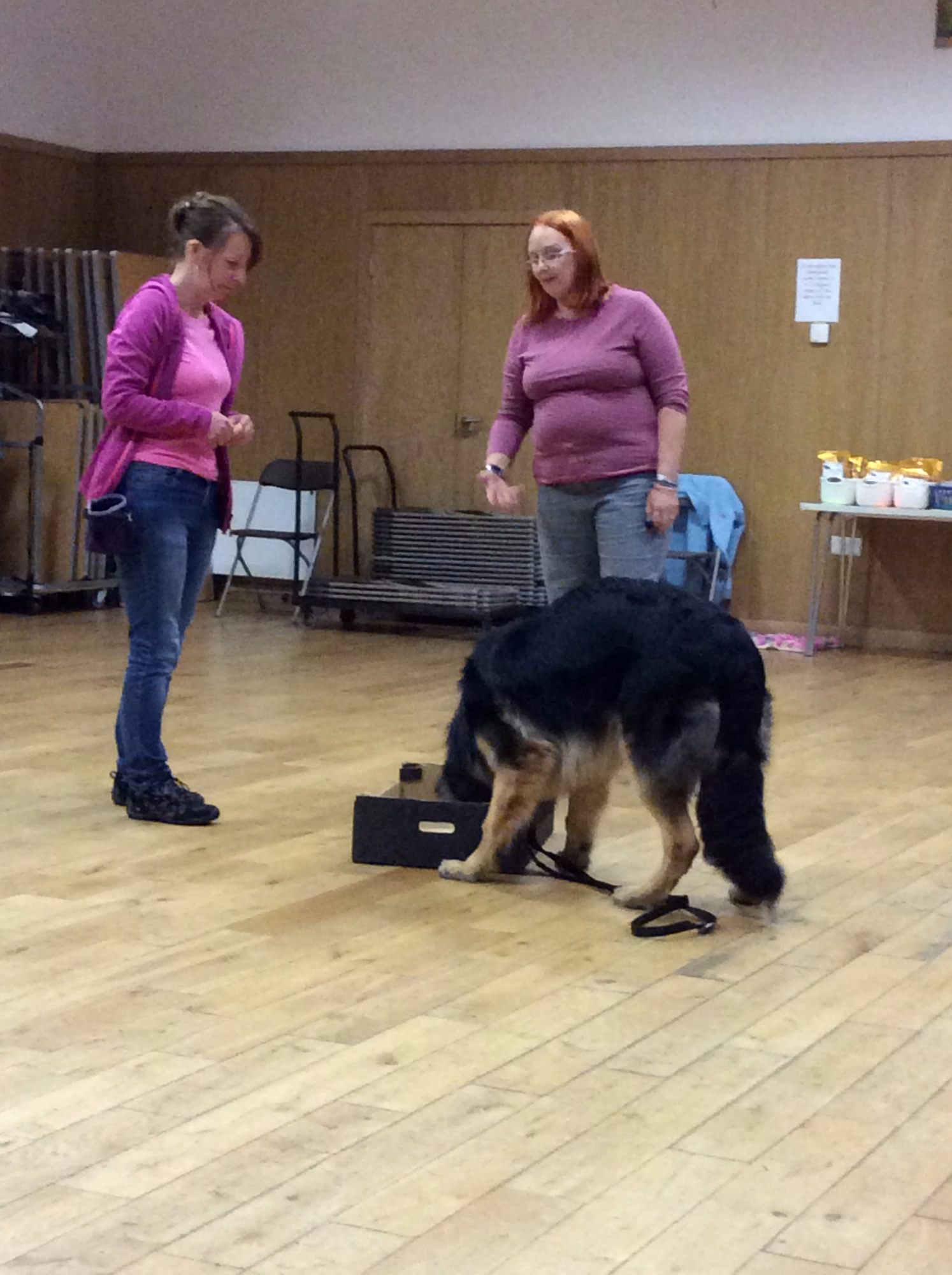 The next batch of treats from the Natural Treat company are on their way 👍 . Remember even if you no longer attend the class you can still come along and stock up on your treats.
Lots of exciting things have been happening over the last couple of months . Advanced class members Morag and Jura had beautiful puppies and their son Floki will now join the beginners class 😍 , pictures to follow soon
AMAZING NEWS - As you all know due to work commitments I am stopping the Thurs night class at the end of the month. The great news is that the let is being taken over by Heather Smith. So if any of you would like to have a go at heelwork to music get in touch with Heather and put your name down quick as space will be limited .
REMEMBER EVERYONE ! there are no classes on Thursday 9th March as I will be at Crufts Dog Show. Make sure you set your reminders to watch it on tv every night on Channel 4
Due to a change in my work circumstances the Thursday night class will finish at the end of March.
**URGENT*** ok folks, REALLY sorry but there is a change to our starting date. I have been asked to do some filming with the dogs for Outlander on Tues 17th Jan in Edinburgh so the chances of me making it make it time for classes on Tues are very slim . So there are no classes that night . Due to the volume of enquiries over the festive period , I am holding an introductory night for new dogs on thurs 19th at 6.30pm. Hopefully this won't affect the other classes too much but I'll call everyone beforehand to confirm what is going on .
Happy New Year to all our members, welcome to your news page of 2017. Remember anything you want to send email it to stmirindtc@gmail.com , any pictures or achievements will be posted on here as well as details of any changes to class times etc. Lots of exciting things going on this year , rally trials etc so we will keep you updated. Classes resume on Tues 17th and Thurs 19th Jan so I hope you've all been practising. Let's make 2017 a great year for some fun training!
I won't have my jewellery at the class every week for sale due to time , so please like the facebook page for Bricharita Jewellery and see what's available . The stall is available for any dog shows or charity shows so please speak to me if you would like to book.